Here are a ton of photos that I just haven't gotten around to posting on here (although I did post them on MySpace and Facebook so most of you have probably seen them already :P)


Sleeping at Great Grandma's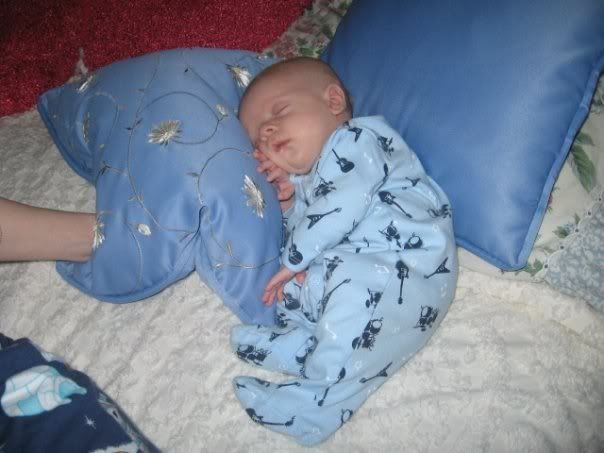 One of my favorite photos of him so far. He was laughing when I took it :)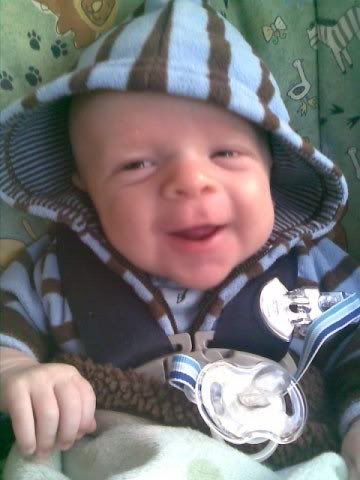 Hanging out at Grandma's - this was when I was still having a tough recovery, I can tell just by how I look in the photos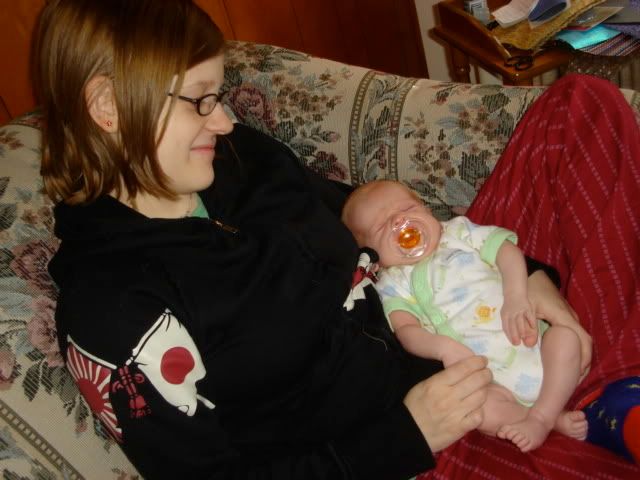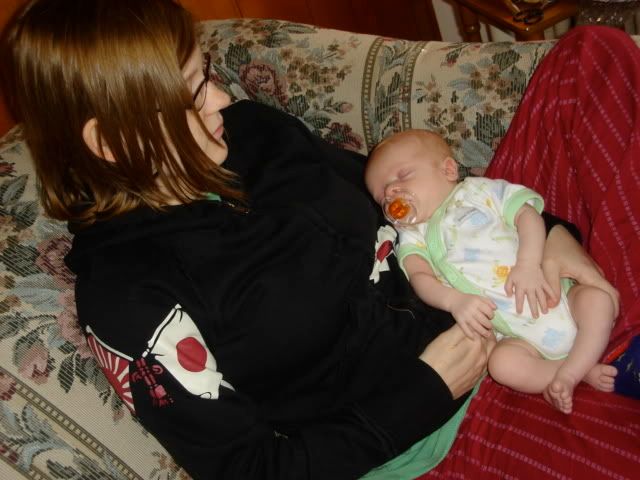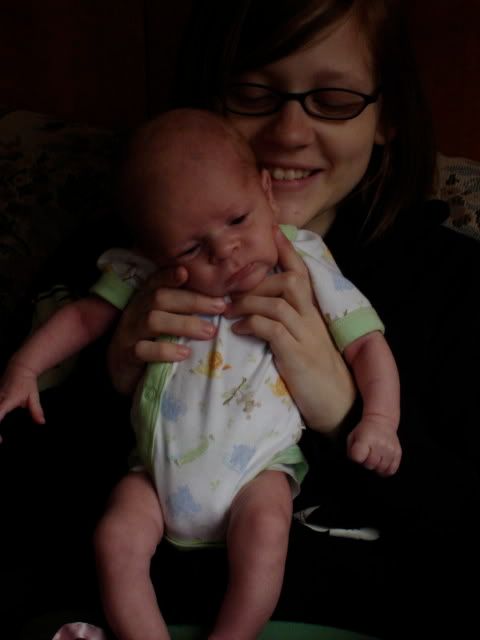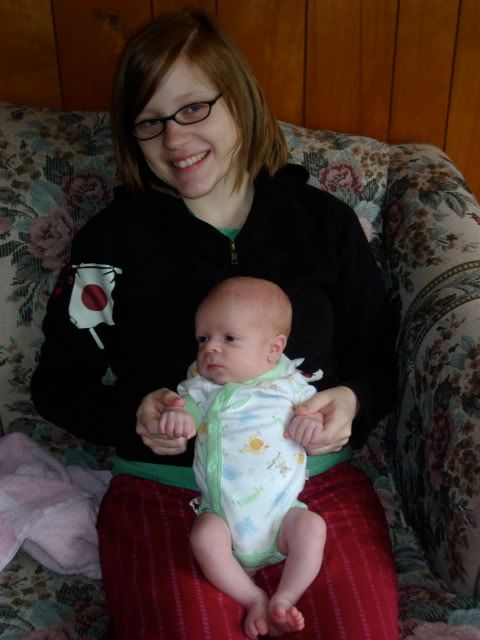 Baby feet!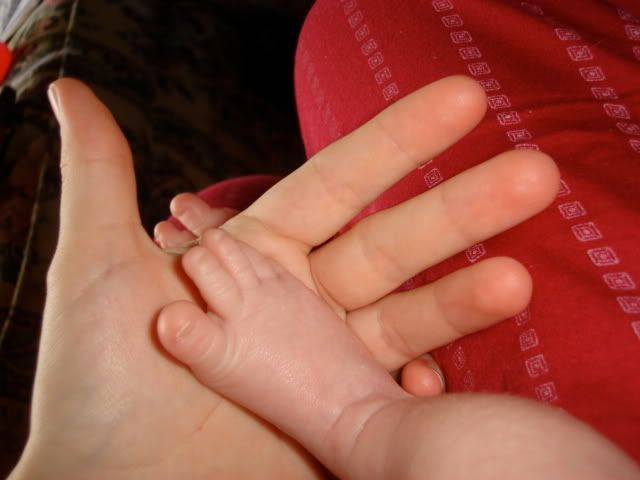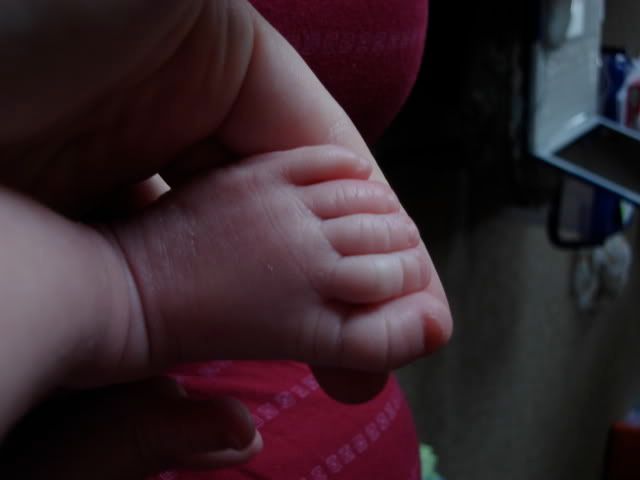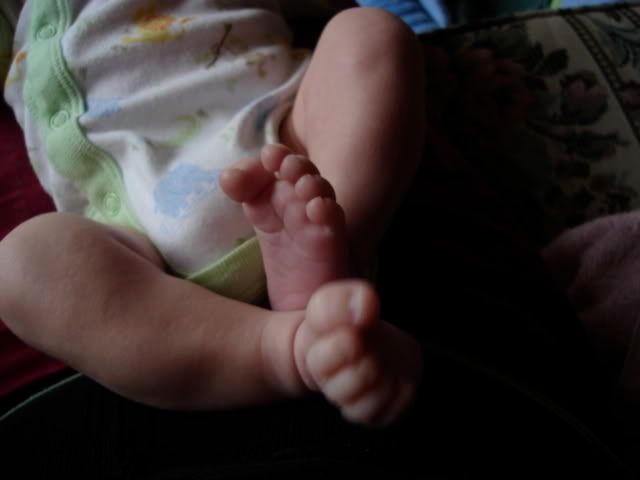 I think he always looks mad :P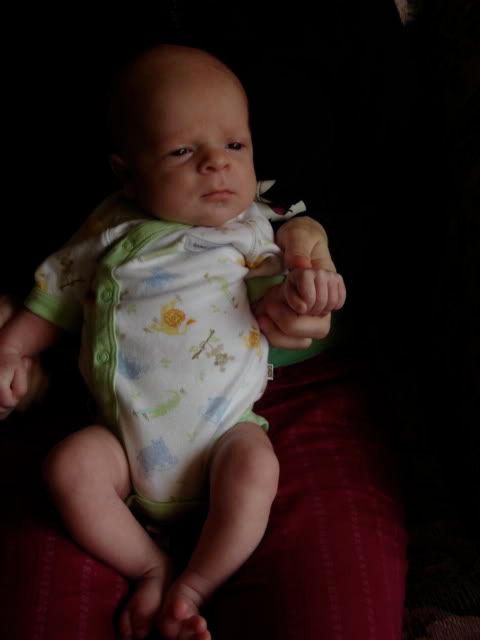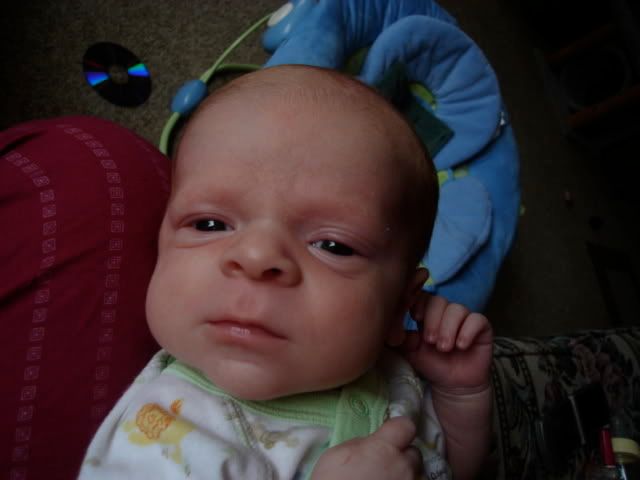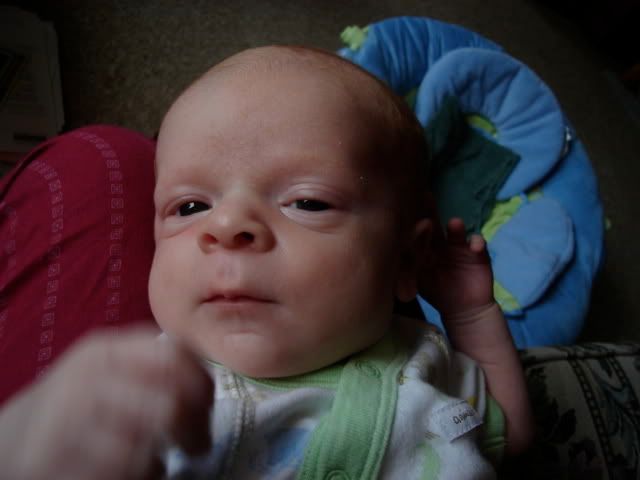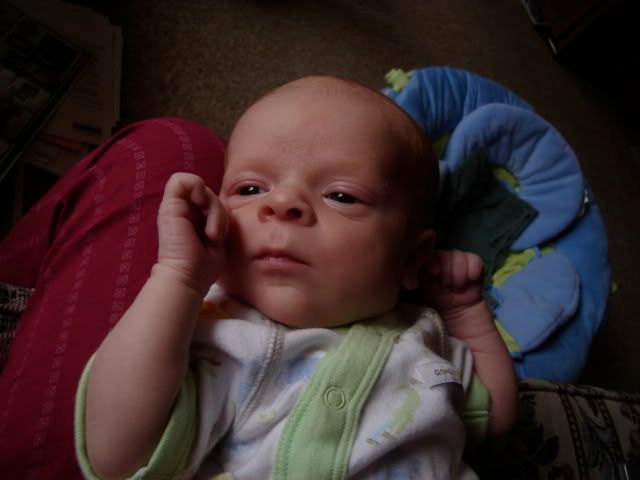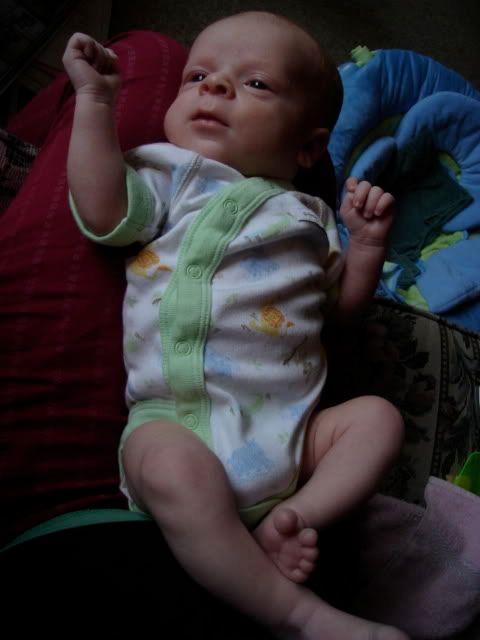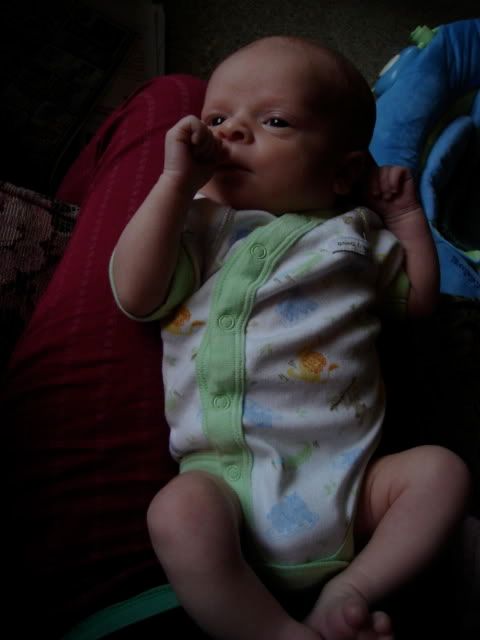 Tummy time (dark photo but his legs are cute ;)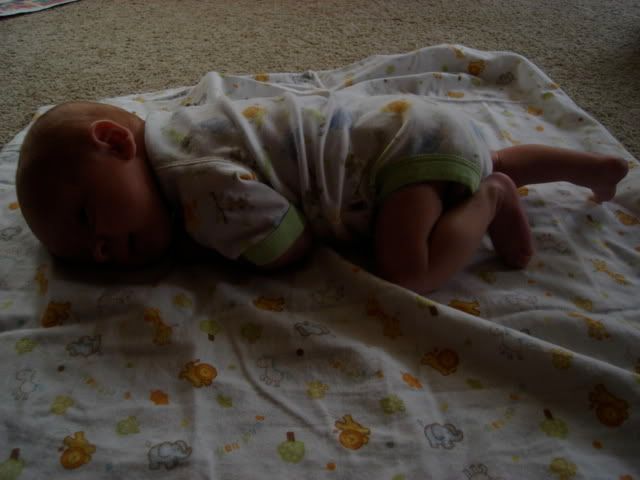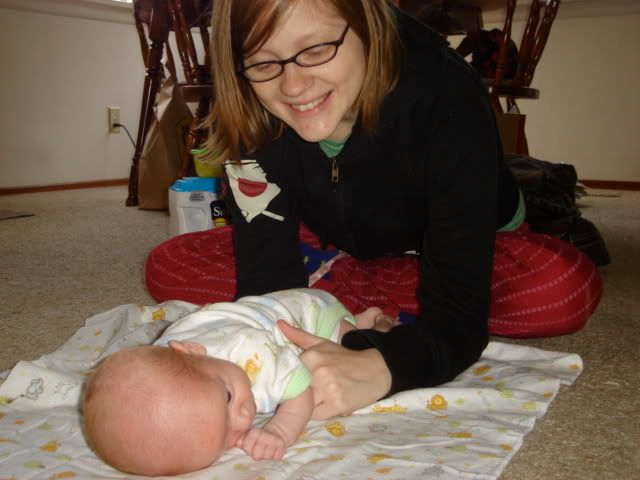 Sleepy boy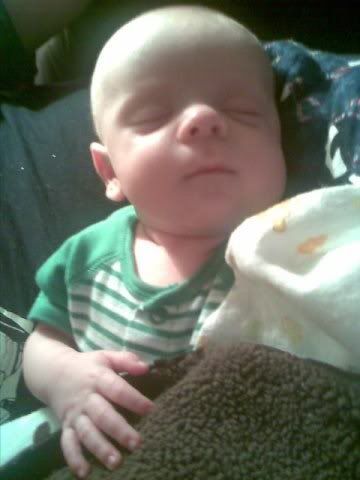 First Christmas!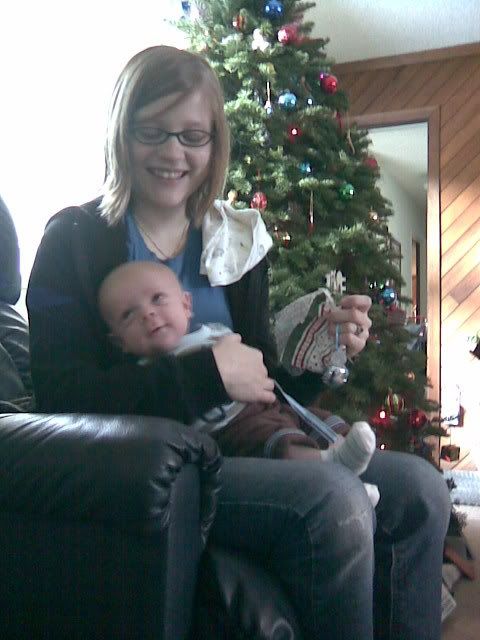 Smiling in his sleep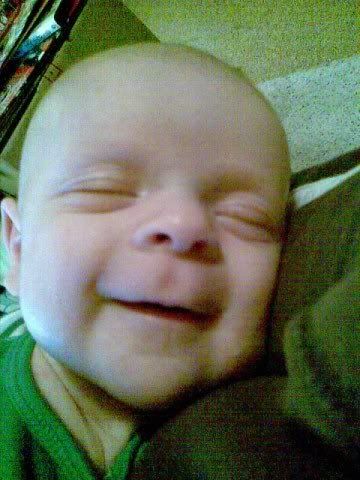 With Dad and Great Grandma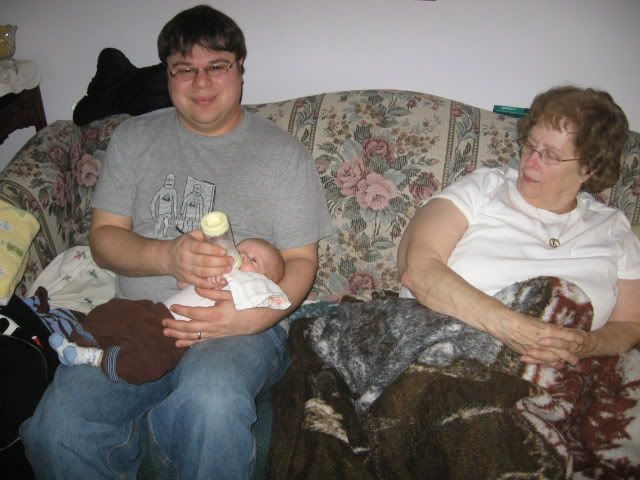 Fell asleep while being burped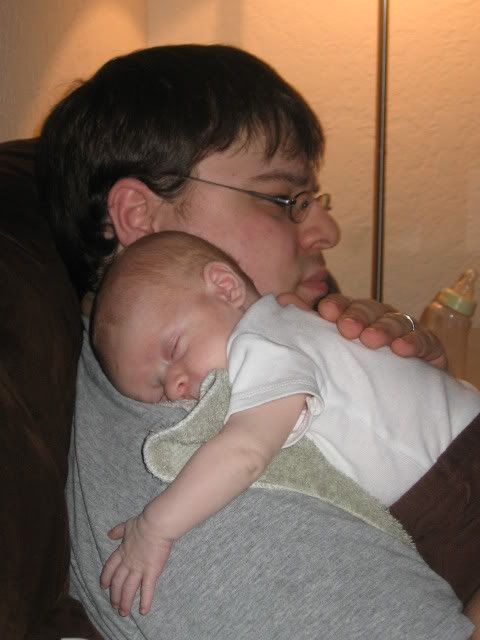 He loves his seahorse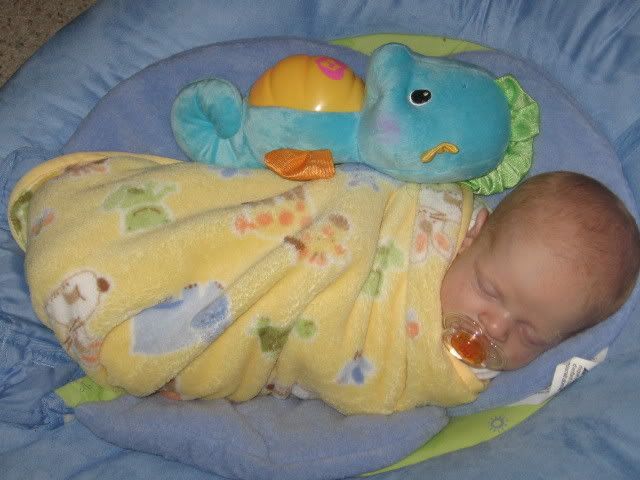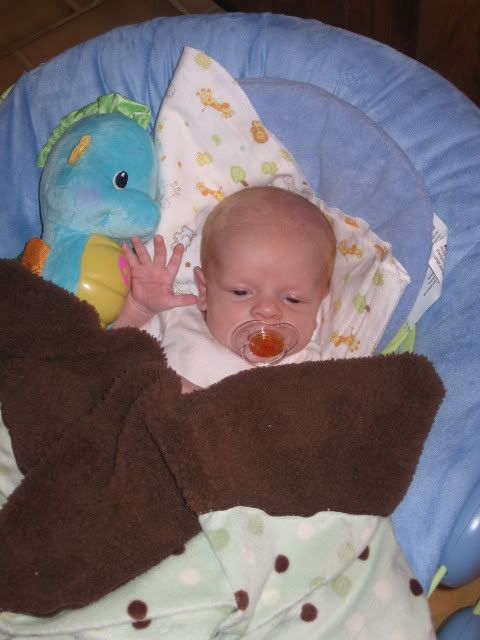 Daddy reading to him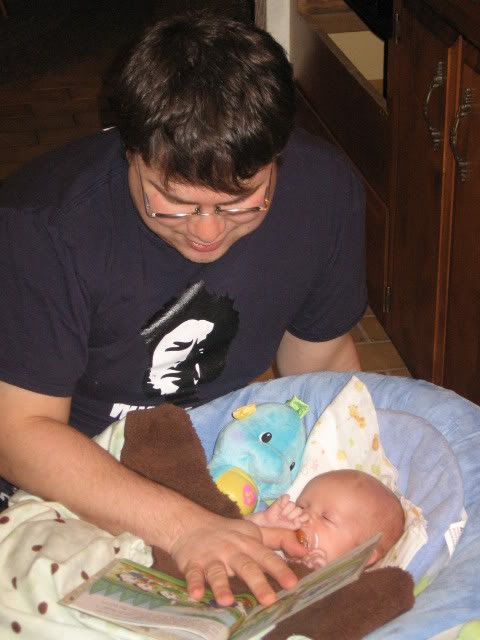 And by "reading" I mean "making up really inappropriate things instead of reading the actual story" :P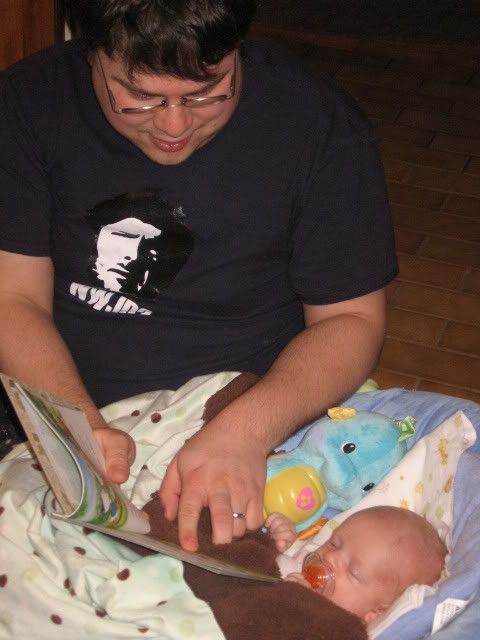 In his silly hat



After going out in his first snow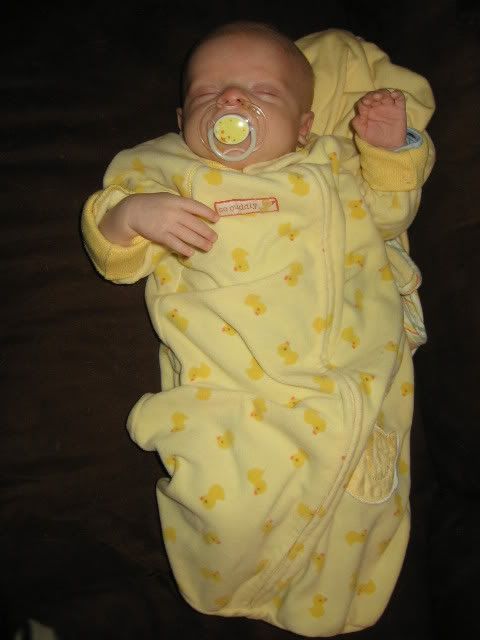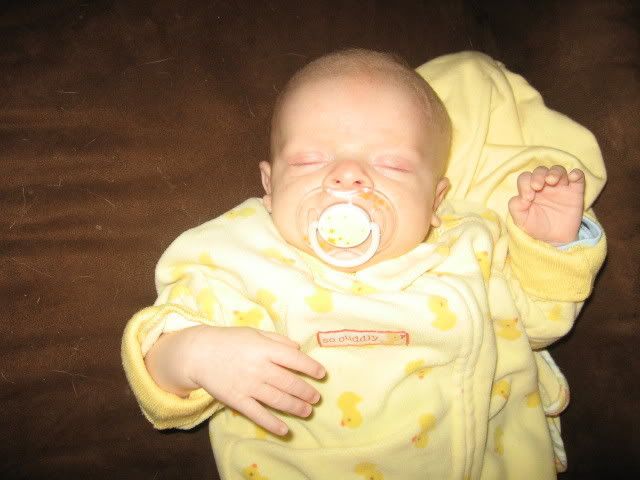 He always sleeps with his arms/hands up in the air :P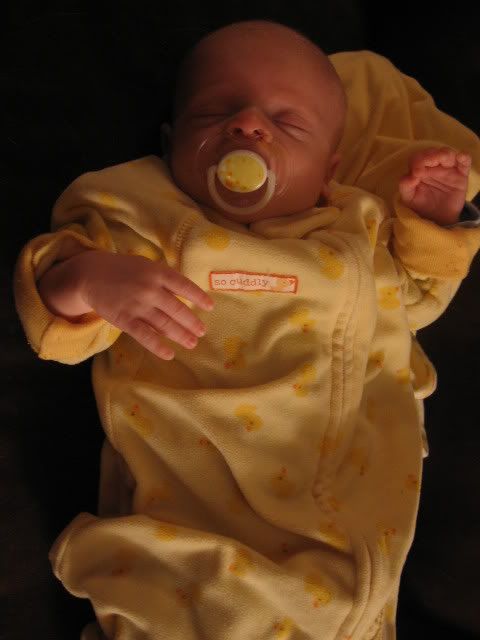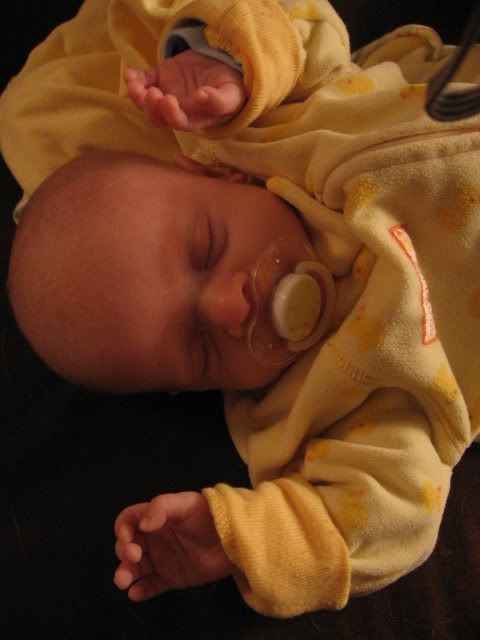 For some reason, he loves being on the bathroom counter (where we change him). This is the only place he will tolerate being flat on his back. It's so strange. That's where these photos were taken and why he's so happy in them.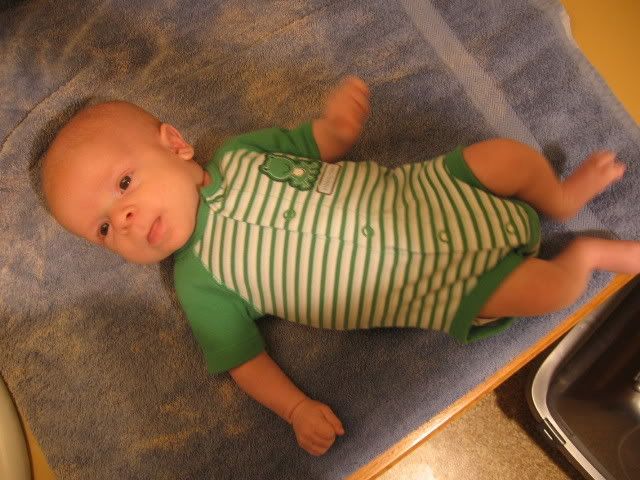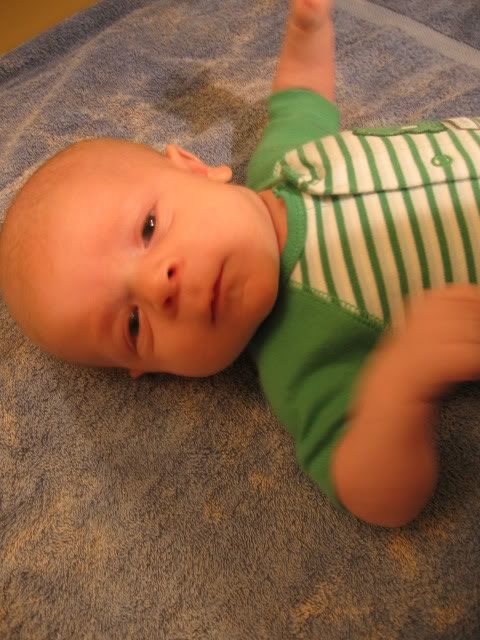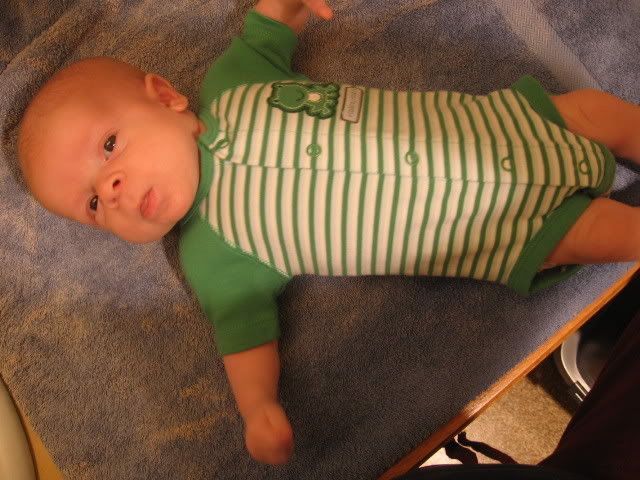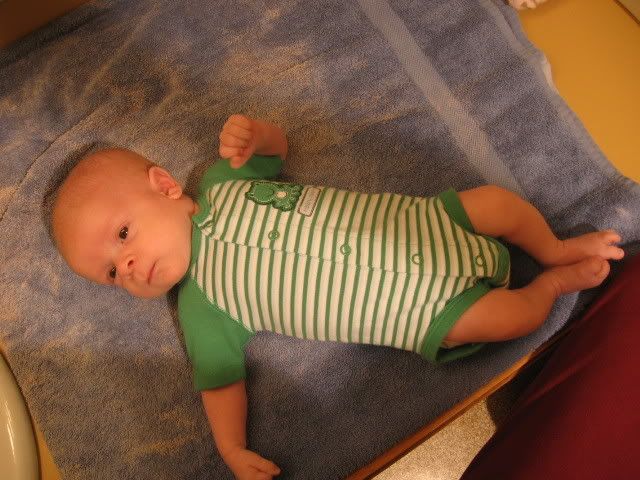 Watching Osaka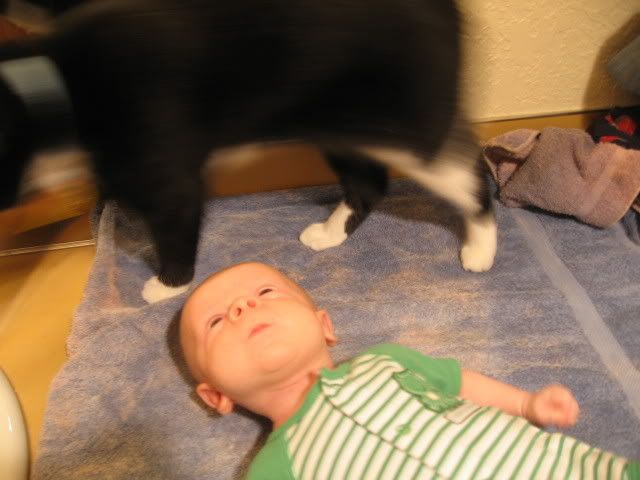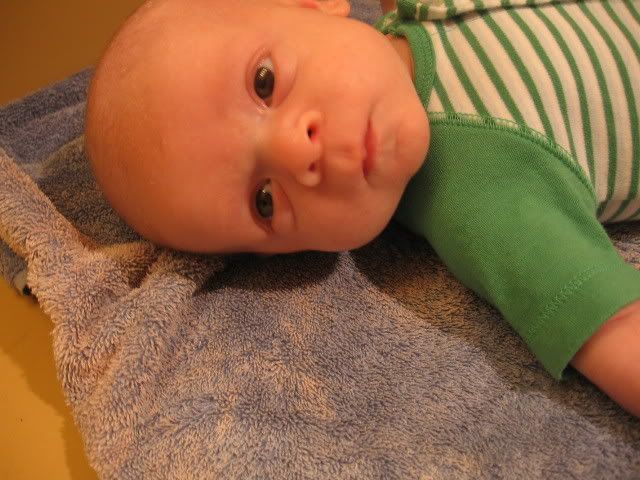 Trying to entertain him in the mirror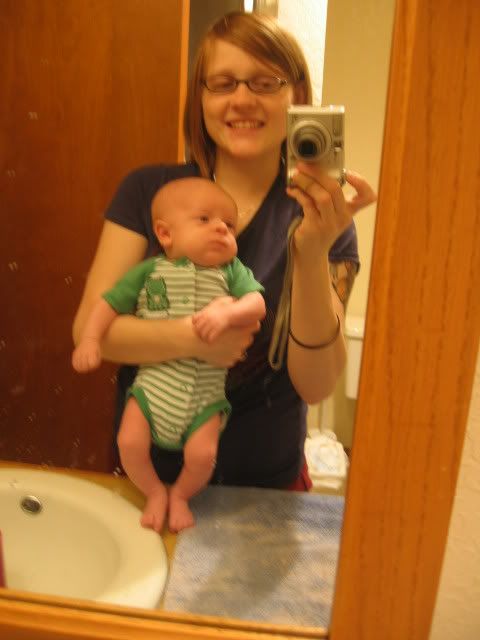 Smile :)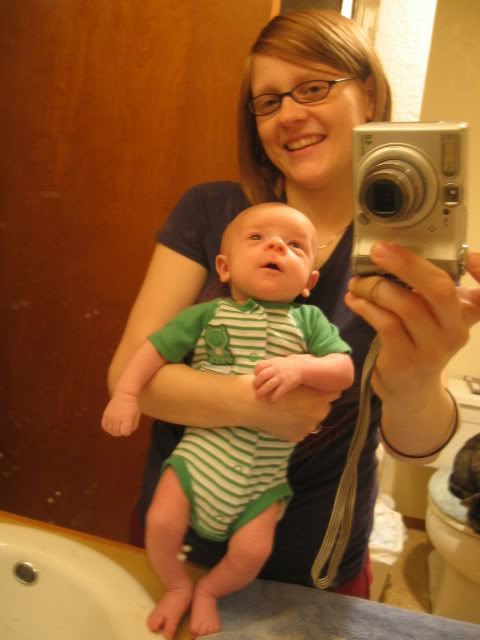 He's too small for the saucer cuz he can't hold his head up enough and his feet don't touch the ground, so he looks really funny in it :P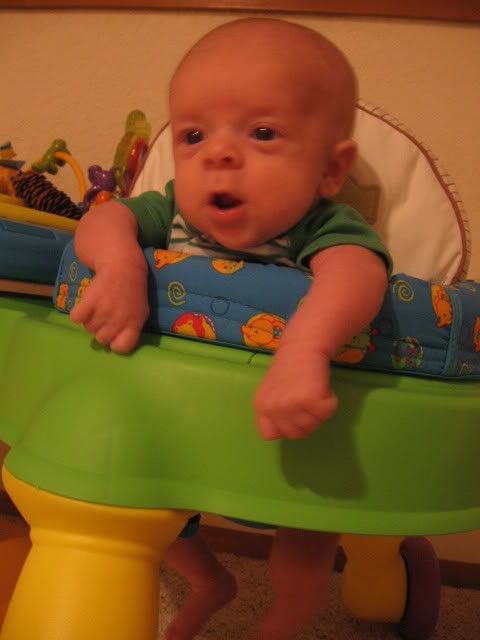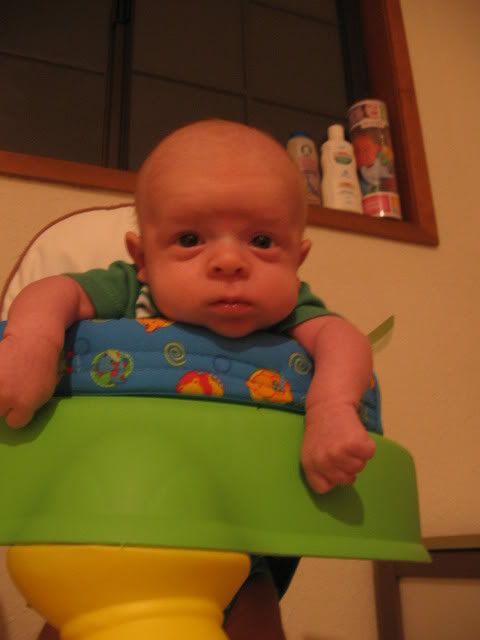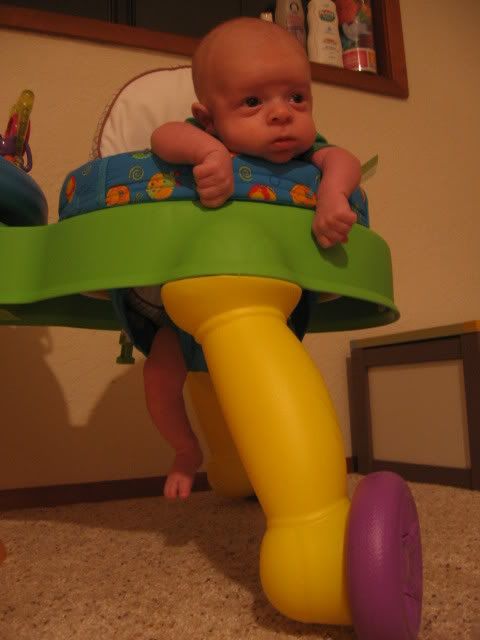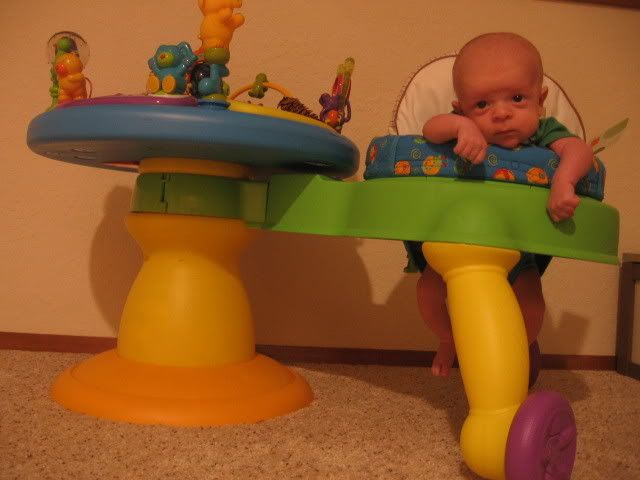 Getting pissed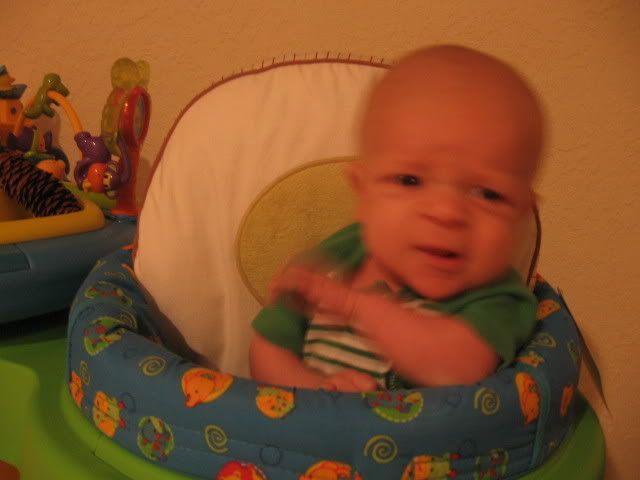 Trying to decide if he likes and/or cares about the mobile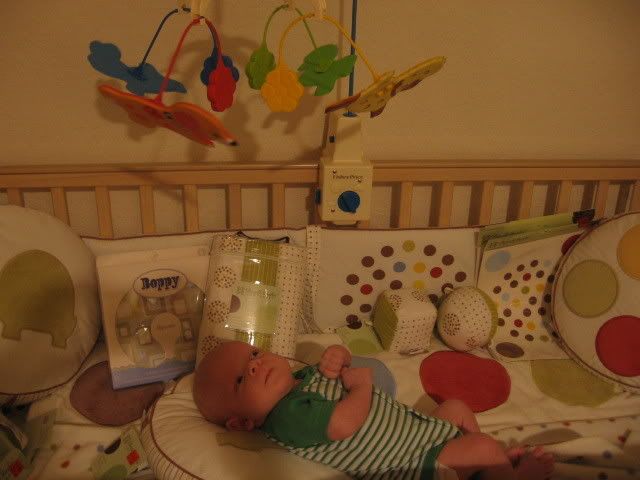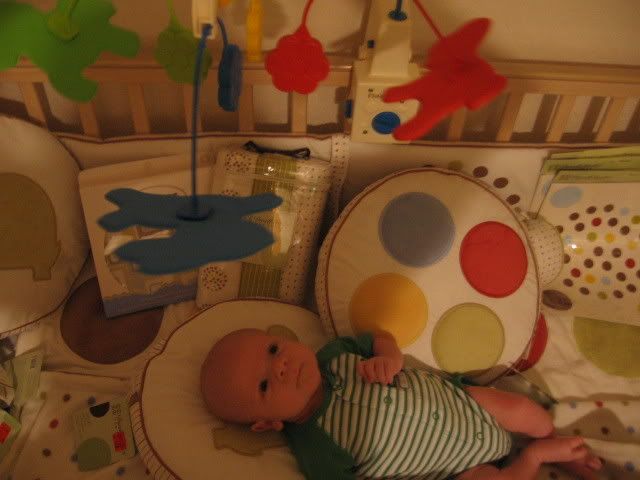 Throwing a fit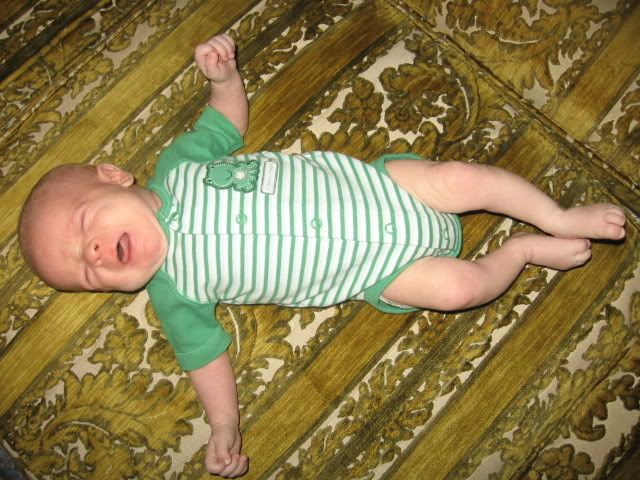 Chillin'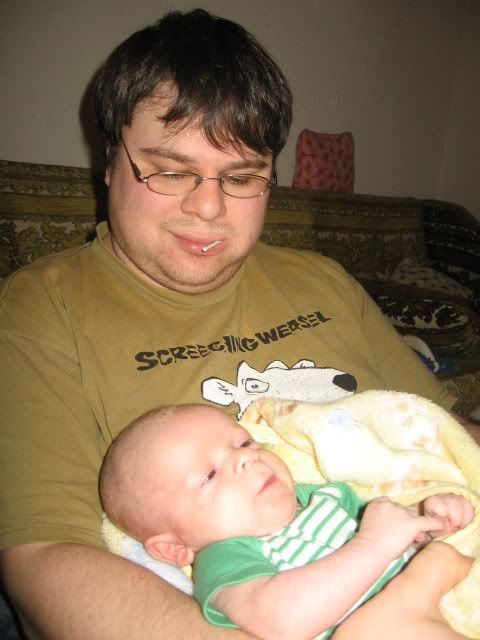 At his two-days post-hospital check-up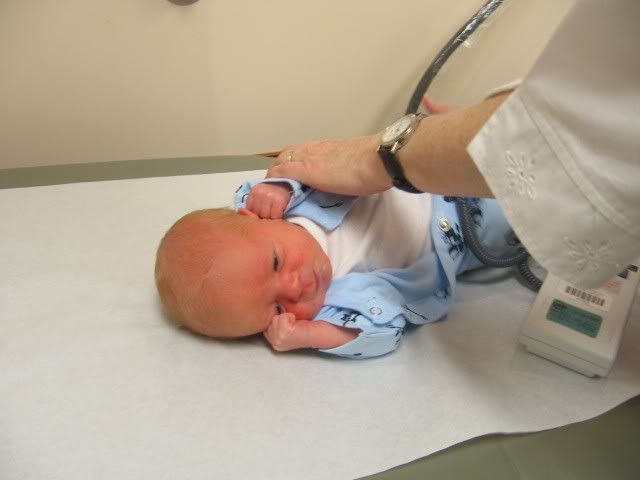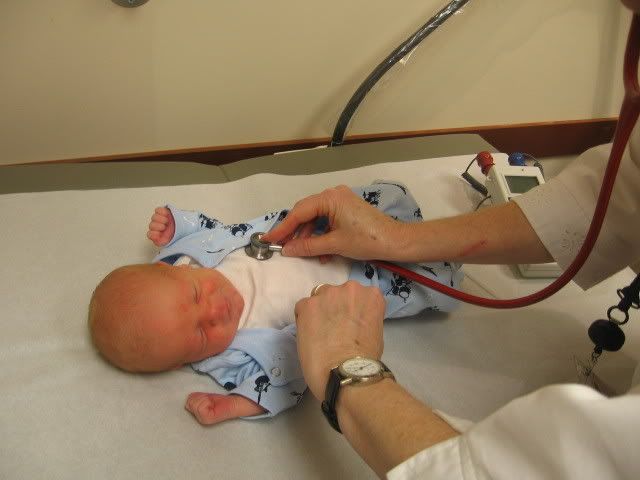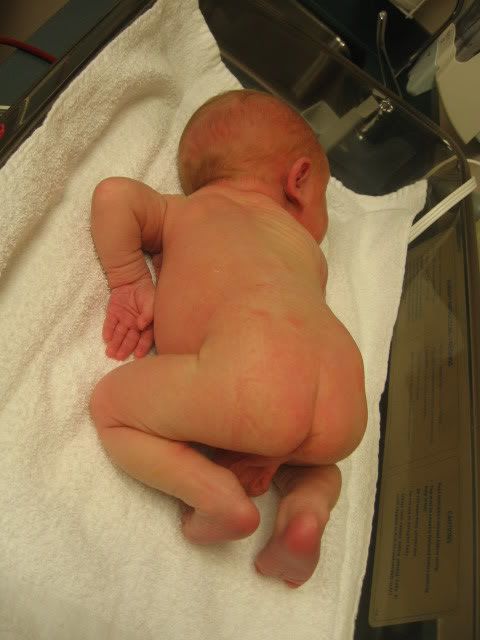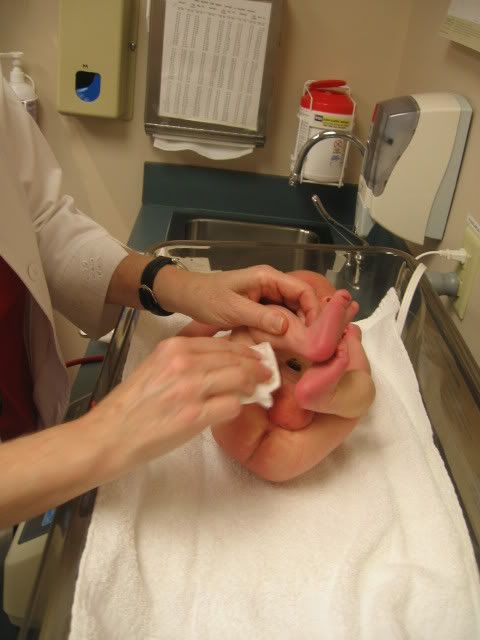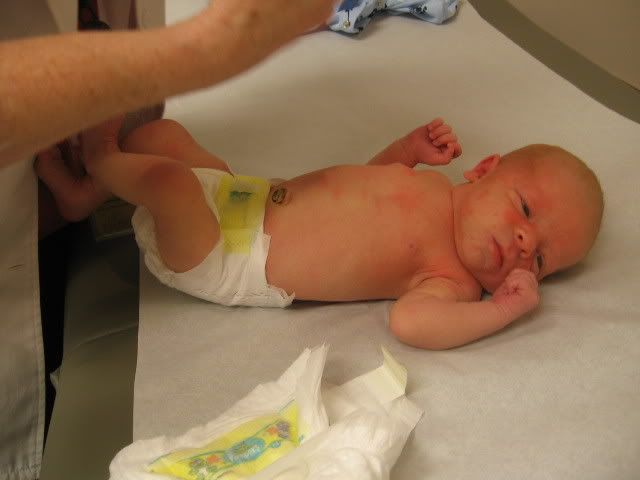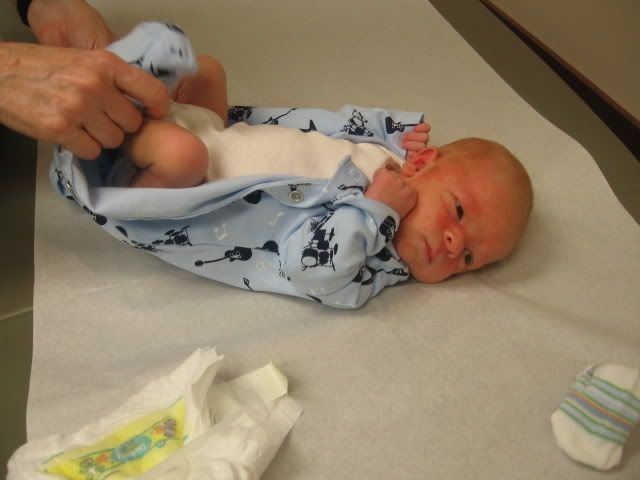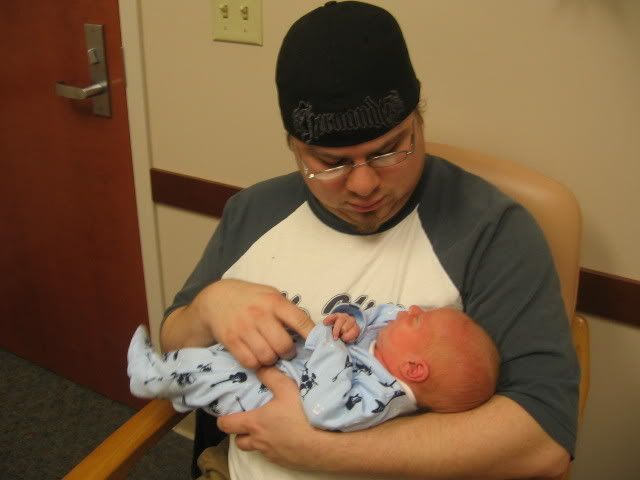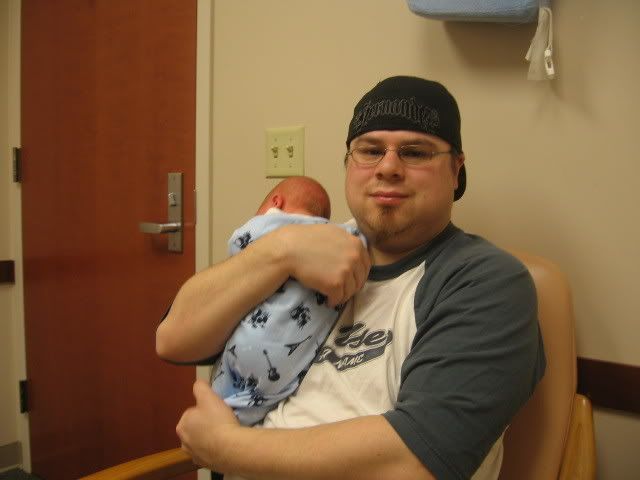 Brushing his barely-there hair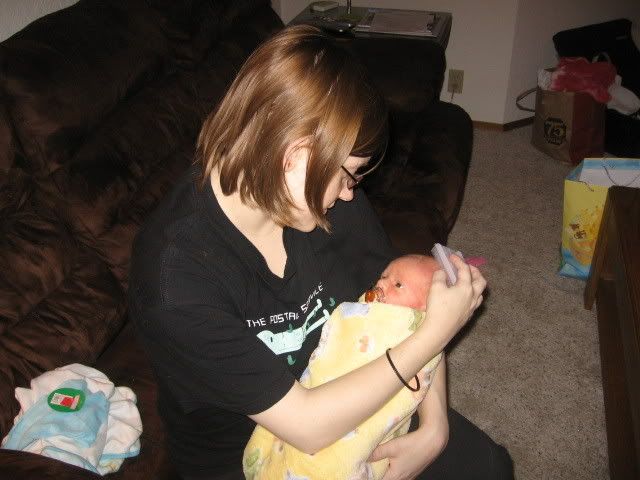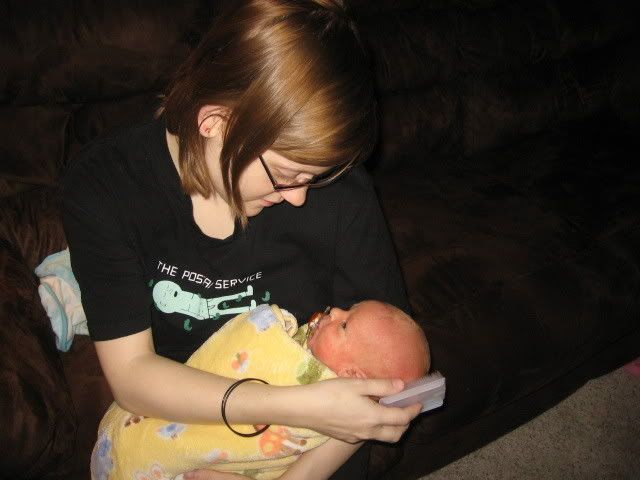 Relaxing with a phone and the remote - such a man :P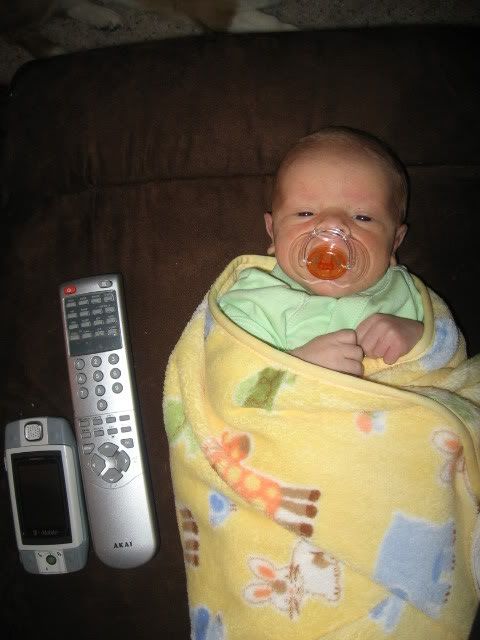 Aww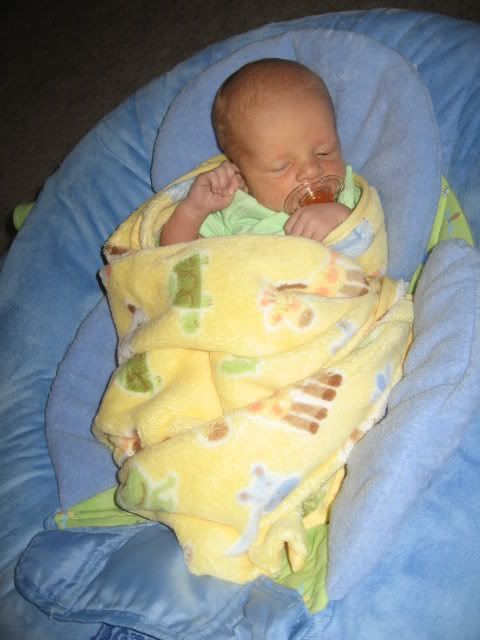 Bath time!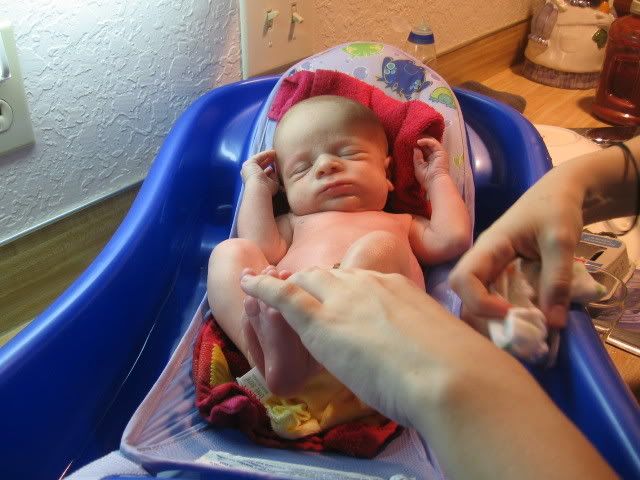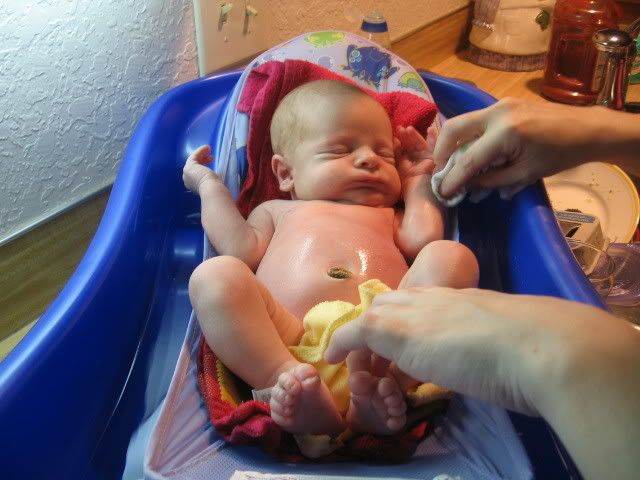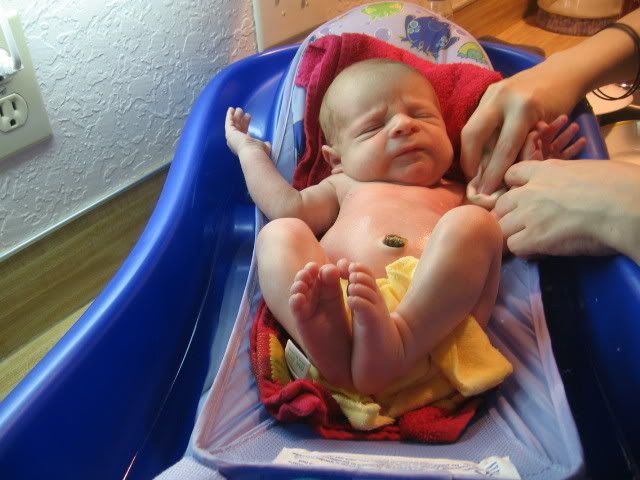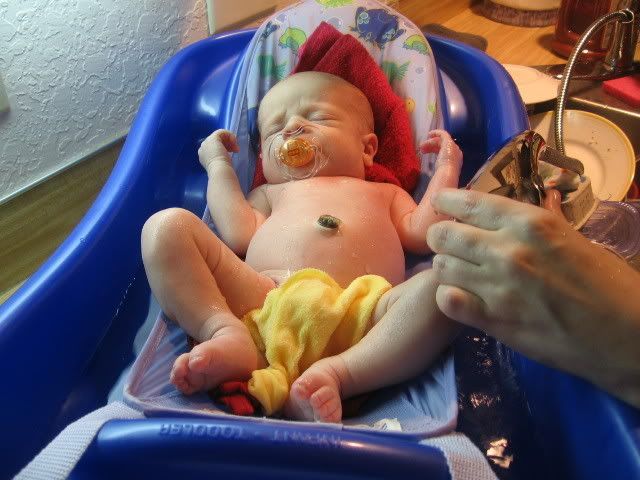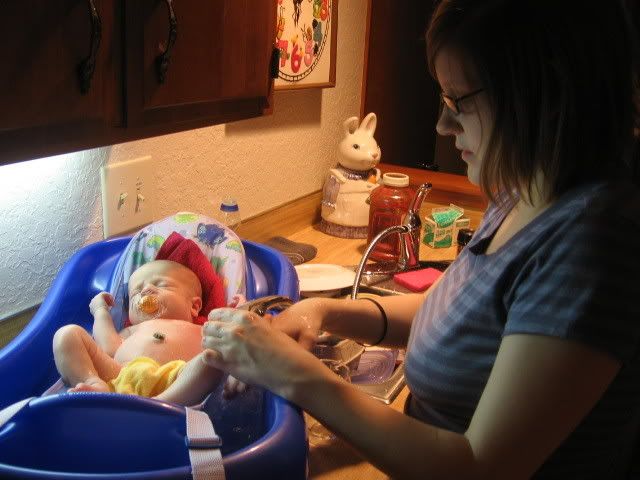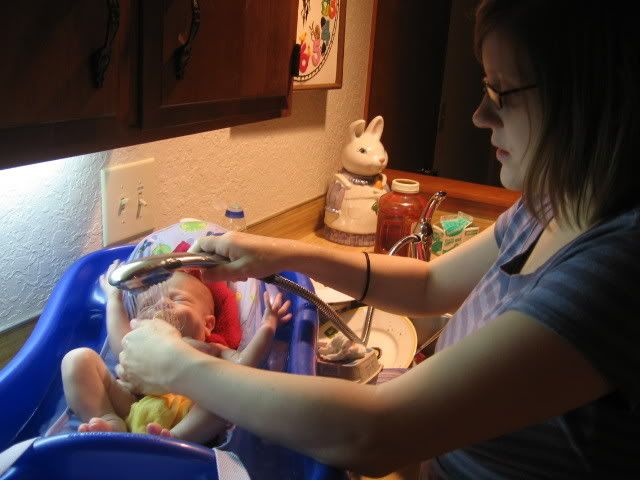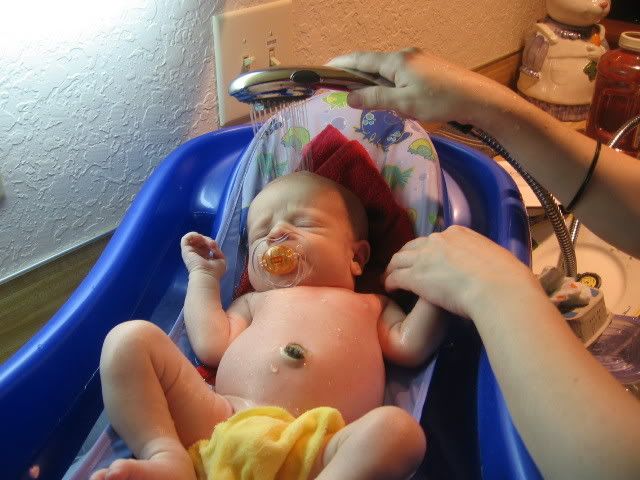 Crying after the bath :P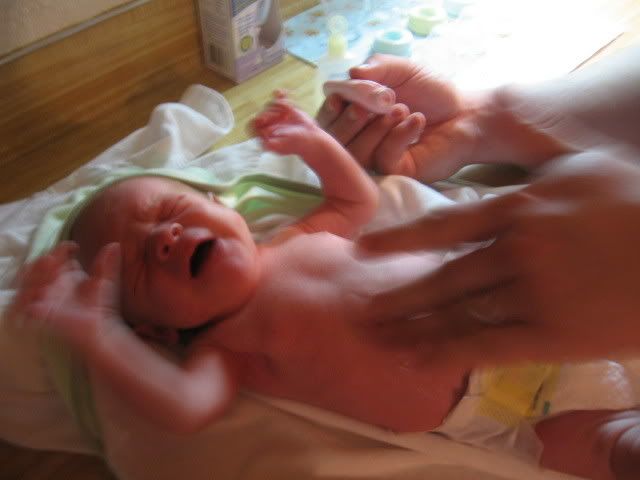 Serious-face sleep! :P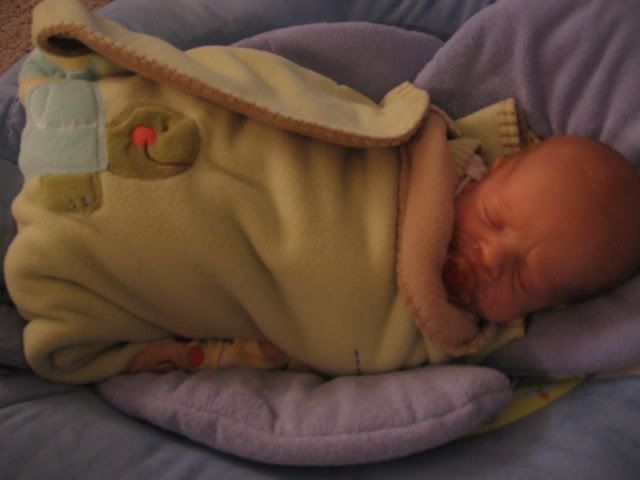 Daddy feeding him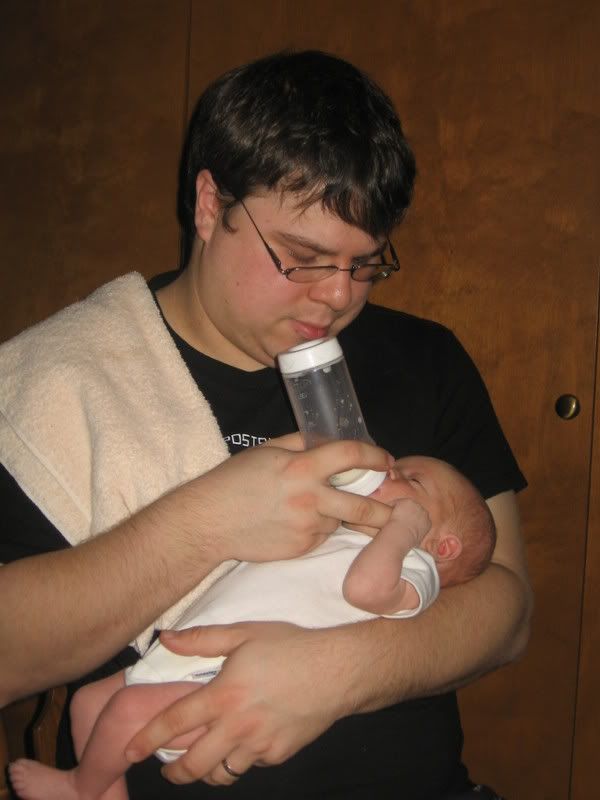 Me (feeling like shit) and Baby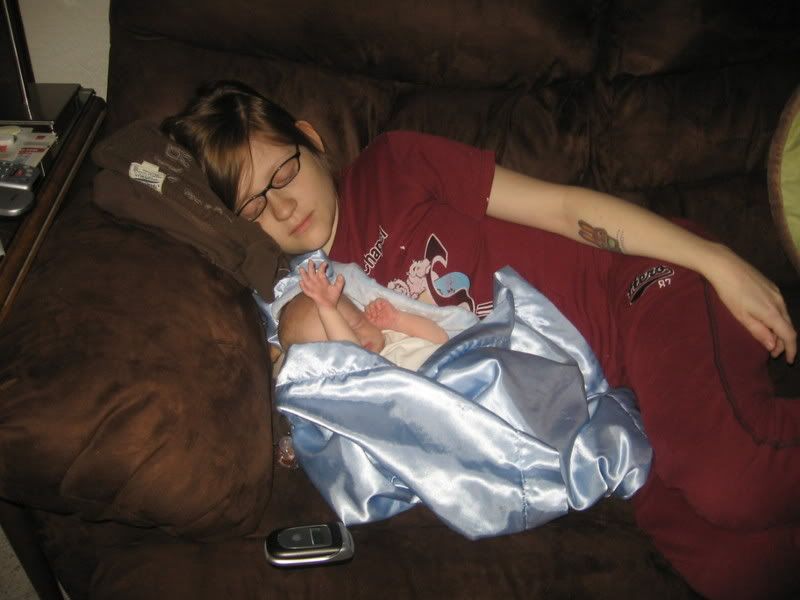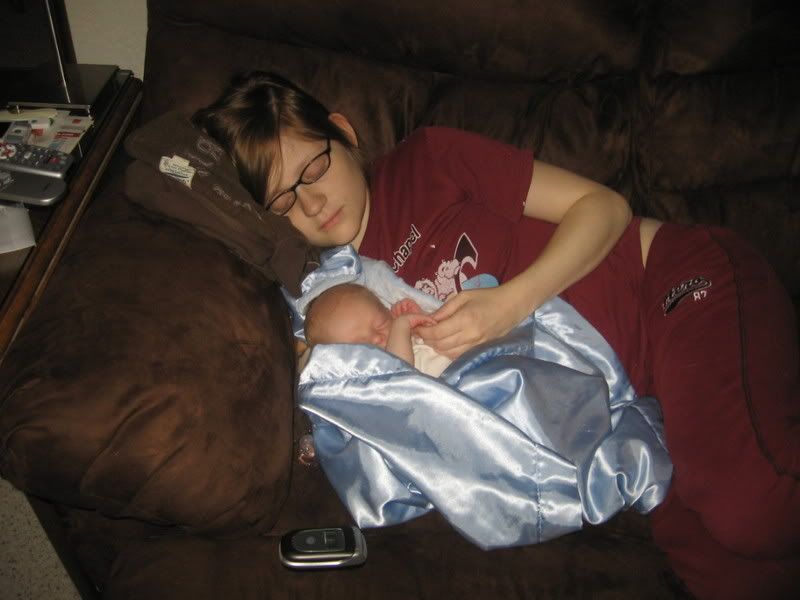 Thinking :P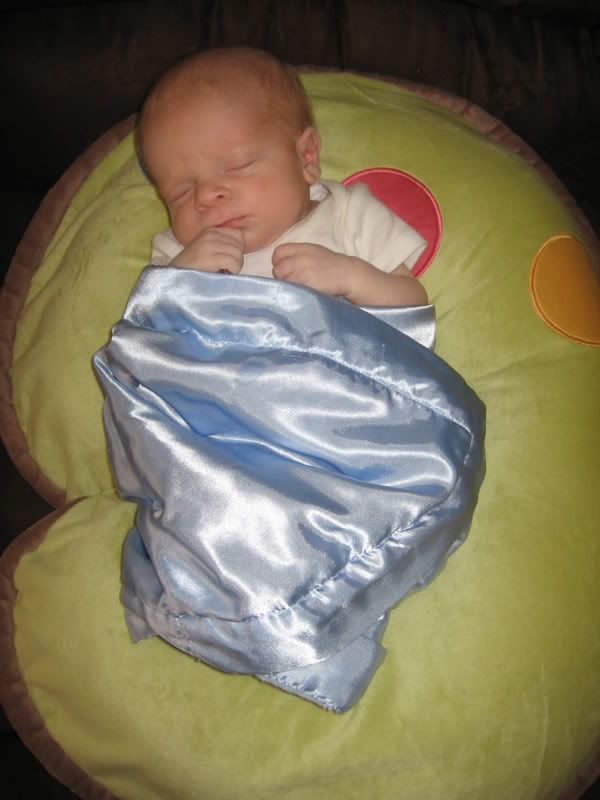 My mom, grandma, Ilan, me and aunt Julie on Thanksgiving



Rough life :P



He loves lying on me like this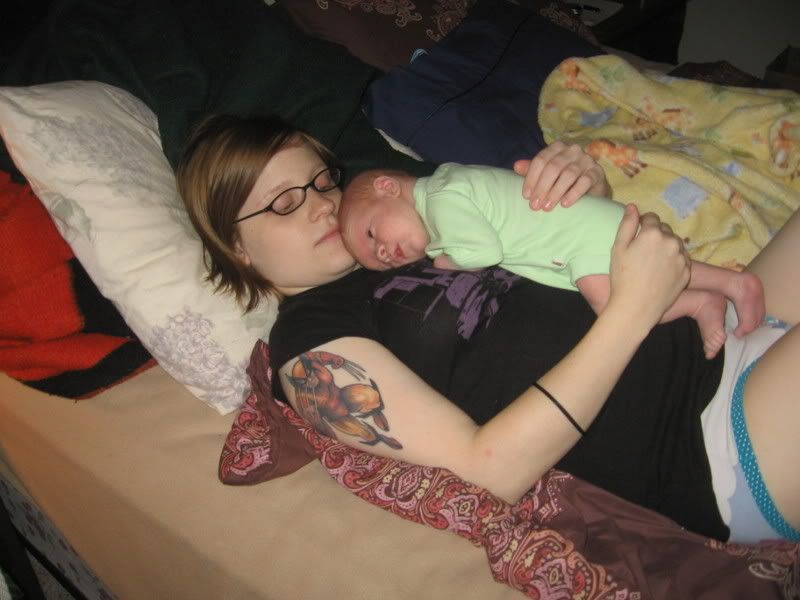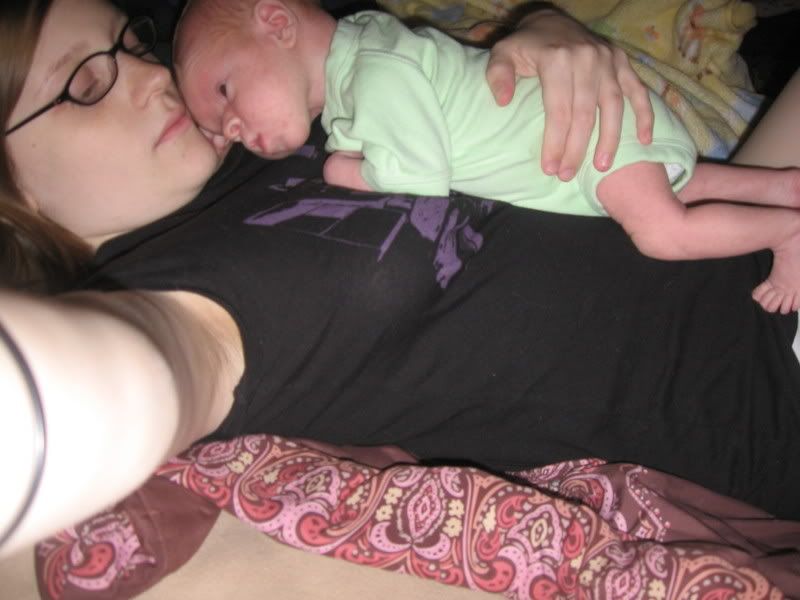 Relaxin'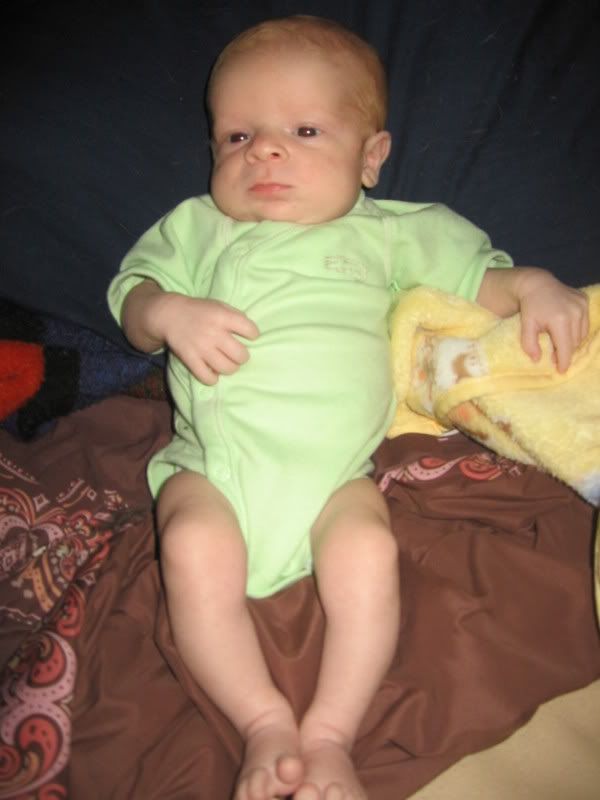 Hangin' out on Mommy's legs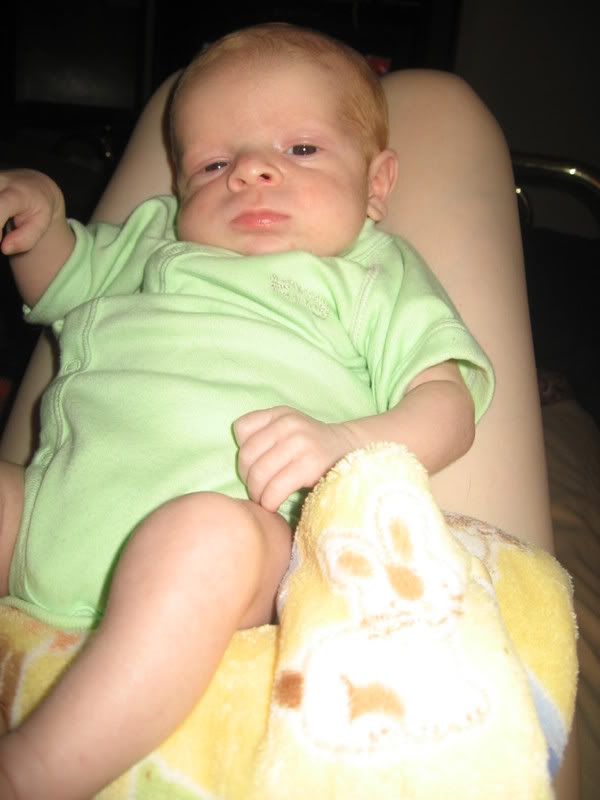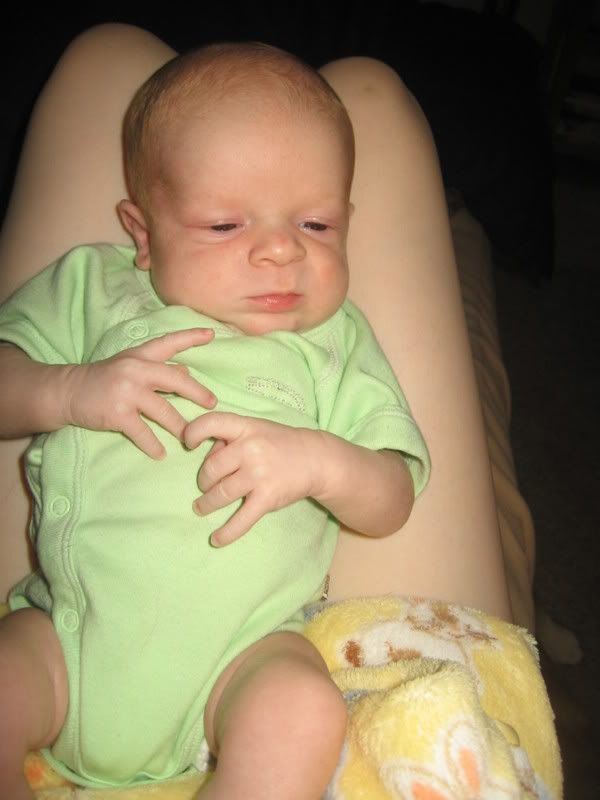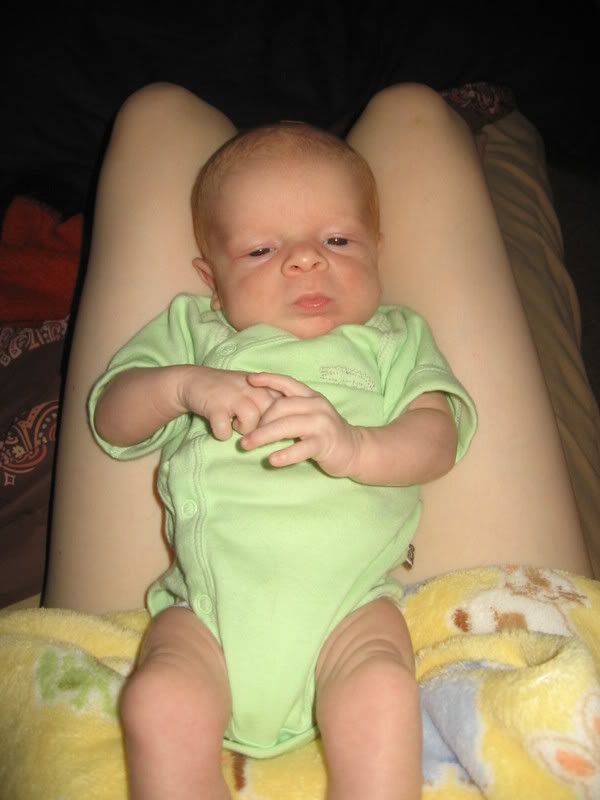 Don't let him fool you - he hardly ever naps!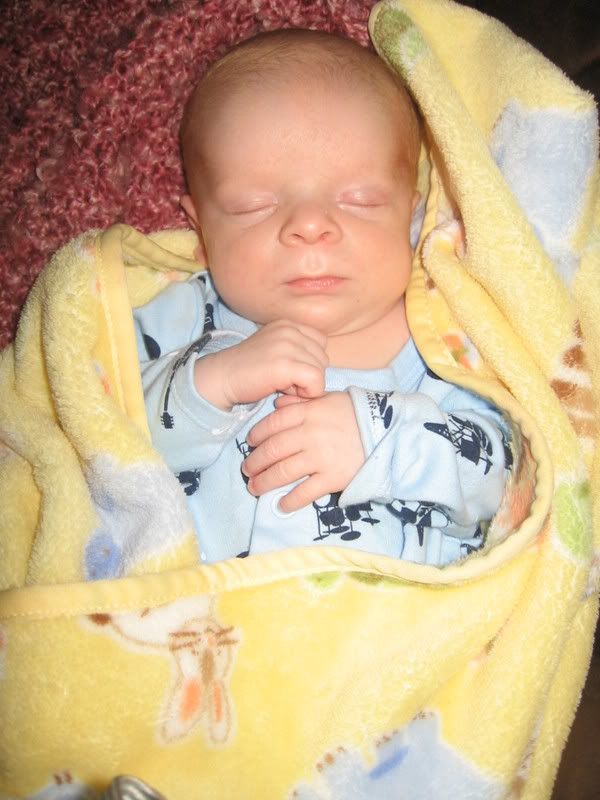 Tony looks pissed, haha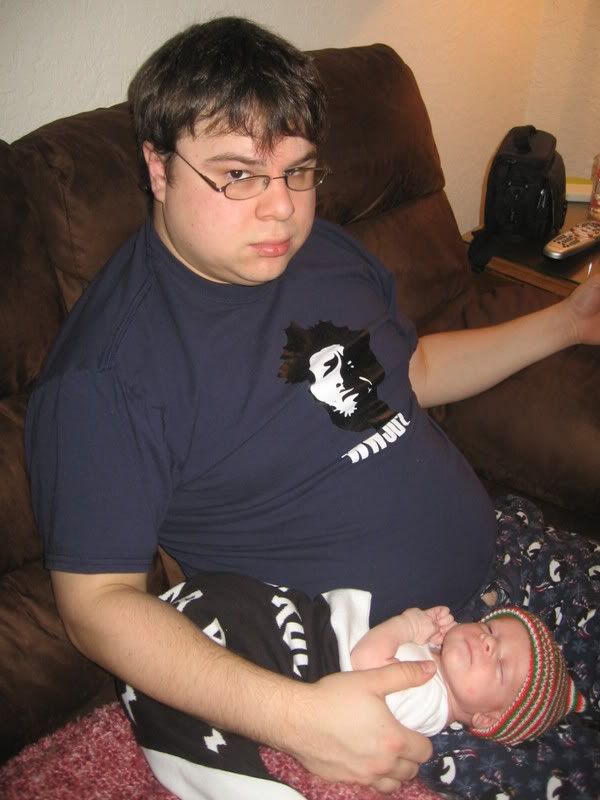 Rock star!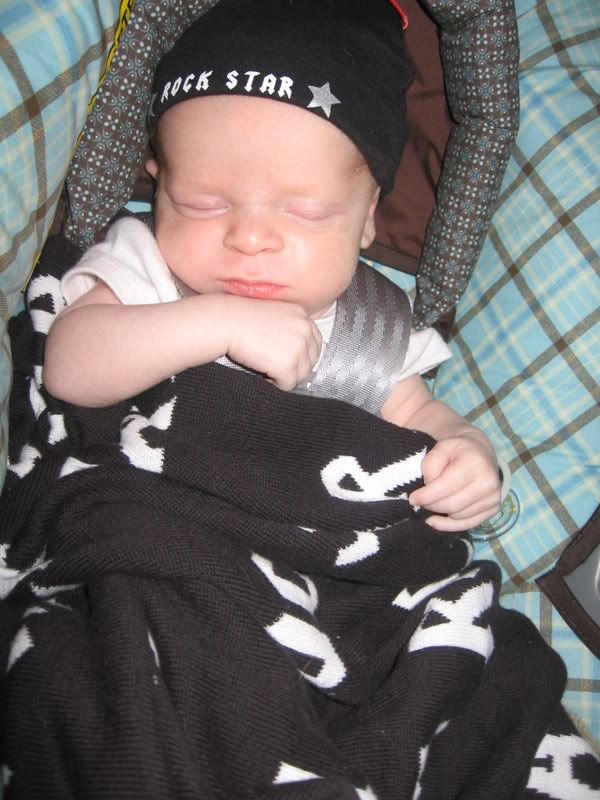 Emory being ridiculously cute with him